WHO WE ARE
We are a team of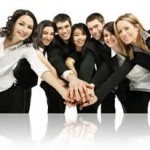 western professionals based in Asia for many years, experts in research of best Chinese factories, international negotiation/management, quality control and global logistics.
Based in Hong Kong, we are ideally located to export Chinese brands of tyres and wheels.
We have a large and developed network in the tyre industry allowing us to have best competitive prices. Now you can take benefit of our network and expertise!
Follow us on Facebook to stay updated! Click here
Since 2009, we assist our clients in their purchases of tyres, rims and accessories, we negotiate with all the factories in order to get the best price and best sales terms. We organise the purchasing, the quality control and after sales. We can handle logistics to our client's warehouse.
Our clients are:
– Importers, mainly wholesalers, garage owners or distributors.
– Transportation companies: they always need to renew their tyres stocks.
– Mining or agricultural companies.
DTL Tyres & Rims  comes from DTL Sourcing, a sourcing company for all kind of manufactured products in China. DTL Sourcing's management saw the potential of Chinese tyres and rims and specialise a part of his activity in this industry. Have a look at dtl-sourcing.com for more info.
We understand our Clients expectations and we control factory needs. We create sales conditions allowing all actors to be satisfied.
We saw the technical evolution Chinese tyres and rims encountered. They now compete with the best global premium brands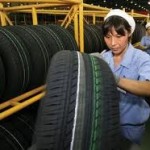 The exportation of Chinese tyres has a 4,1% increase in 2012, around 16 billion of USD. 30% of imported tyres in Europe came form China in 2011.
Chinese brands represent more than 10% of the global production of tyres and it is increasing every year (10% growth per year)
This is the best of the moments to invest in Chinese brand tyres!
"We assure the best service, flexibility and availability to all our clients, we hope to serve you soon!" Flavien Serra – CEO